Getting Started
It can take a few cycles to get the hang of using your Hey Zomi menstrual disc, so please be patient with yourself. Take a deep breath, exhale slowly and relax before inserting and follow our simple instructions below.
1. Clean
Sterilise your Hey Zomi disc in boiling water for 3 minutes before each period. Wash your hands to insert or remove.
2. Pinch
Grip your disc and pinch the rim at its centre. The Hey Zomi logo on the inner rim points towards you and enters first, with the handle going in last.
3. Insert
Sit over the toilet or gently squat in the shower and insert the disc into your vagina. Guide it in, pushing it back towards your tailbone. Some water based lubricant can help it glide in much easier!
4. Tuck
Use your finger to push the disc in as far as it will go. Then, press upwards underneath the rim and handle to tuck it up behind your pubis (pubic bone).
5. Remove
Remove your disc when sitting on the toilet or in the shower. Relax and insert your index finger to hook the handle. Pull your disc out, and empty it. Wash or wipe your disc before reinserting it.
6. Celebrate
Well done! You are ready to discover the many joys and the relief so many of our other customers have found using the Hey Zomi menstrual disc.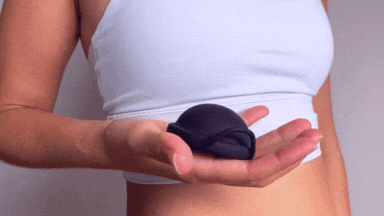 THE EASIEST PERIOD
All you need is the Hey Zomi disc, every day of your period, every period for up to 5 years!
Save money, reduce waste & have easier periods.
Reviews
I was so lucky to have my menstrual disc with me on my recent trip to Nepal! I didn't have to change period products throughout the day and it made travelling while on my period hassle free!
Tammy
I can't believe I am 45 years old and I only just figured out where my pubic bone was! I wish I had known about a menstrual disc years ago!
Siobhan
My partner and I had sex while I was using the Hey Zomi disc and it was so comfortable. Neither of us could feel it. Josh said he gives it his 'dick' of approval! And thank goodness I don't have to wash the sheets! No mess!!
Lynda
The best tip ever!
Using a water based lube helps SO MUCH to insert and position your disc quicker and easier.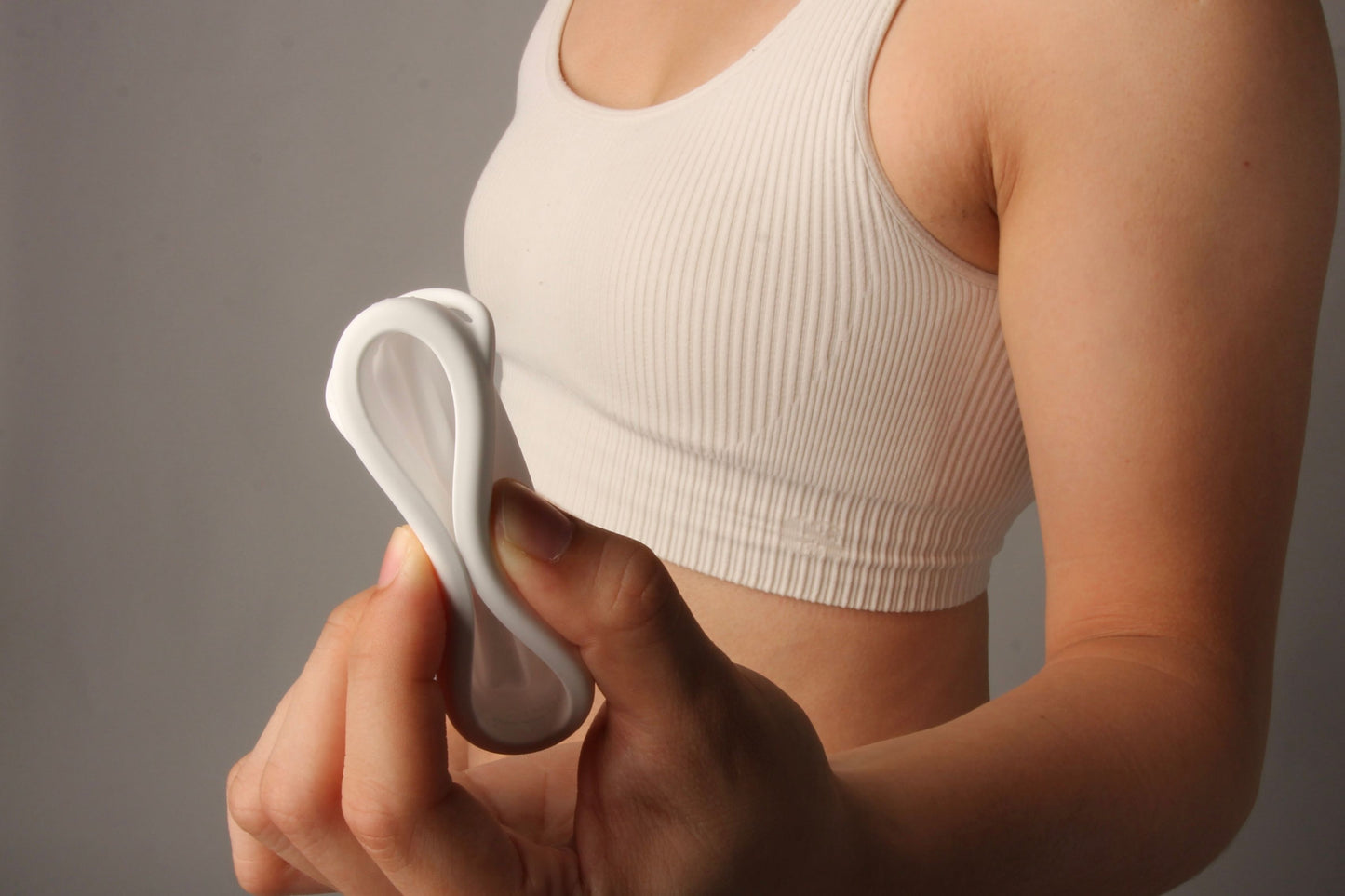 Tips & Tricks
Mess free period sex?
Emptying your disc without removal?
Inserting your disc easier?
All your answers can be found at our FAQs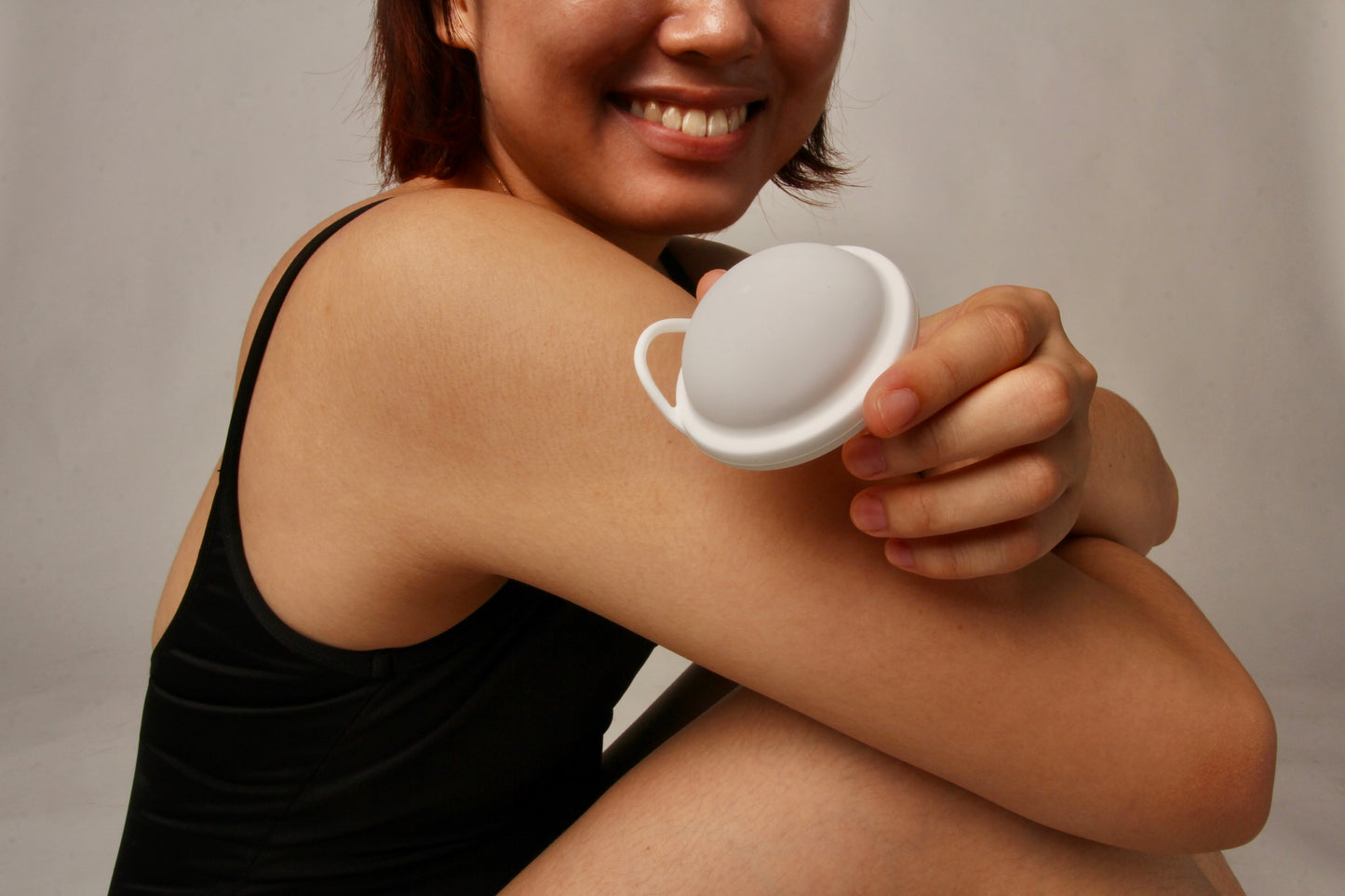 Will the hey zomi disc work for me?
Still not sure?
Send us a message so we can help. We love hearing from you.