Hey Zomi disc 使經期護理比以往任何時候都更加舒適和方便。
我們採用柔軟光滑的醫用級矽膠製成,沒有任何異味,讓插入變得輕而易舉。圓盤有一個獨特的手柄,使拆卸變得容易。
無需再每天更換月經產品、處理滲漏和努力適應月經期間的生活。
靜置 12 小時

100% 醫用級矽膠,不會影響您的自然 PH 值


在你的經期進行無憂無慮的性愛

無吸力

可重複使用的。整個時期一張光盤,每個時期

持續 5 年以上
一種尺寸最適合,因為圓盤是圓形的,並且可以根據您的身體形狀進行塑造。

預購詳情:
- 只有我們的 Moonlight White 光盤可用於預購。
- 我們只提供數量有限的預購光盤。
- 立即訂閱並註冊以在我們的預購產品上獲得 10% 的折扣代碼。
- 預購光盤將在聖誕節前或一月初發貨。耶!
DIMENSIONS

The Hey Zomi Disc is round in shape and is 65mm in diameter. It is one size fits most and has a large
capacity of 52ml.

Its soft, smooth and flexible design means it will easily slide into place and mold to your body for a personal and comfortable fit.
HOW TO CLEAN

Sterilise your disc before each period by boiling in water for 3 minutes.

You do not need to clean your disc during your period, simply remove, rinse clean and reinsert.

We recommend boiling your disc before your next period, so that it is clean and ready to go.

Store your disc in your little cotton Hey Zomi bag or box inbetween your periods.
SAFETY

100% medical grade silicone
TGA approved
Made in Australia
Highest quality guaranteed.

IMPORTANT- This is not a contraceptive device! The Hey Zomi disc will only keep menstrual fluid in. It does not protect you from STIs or pregnancy.
100% money back guarantee
We are happy to refund your purchase if you have found that the Hey Zomi disc isn't the right fit or feel for your period.
We are here to help you learn how to use your disc with your body and flow. There is never TMI for us.
Of course, we can't resell any menstrual discs that have been returned to us.
Close to (but not quite) perfect
I've been a Juju (cup) user for the last decade, but loved the concept of the HeyZomi so I've given it a go! Such a lovely design, usually can't even feel that I'm wearing it. I love that there's no suction, easy to remove, and no nasty stem! Overall it's good, but not perfect. Used it for 4 cycles now and have found that on heavy days it can 'tip' and leak if I laugh/sneeze or run etc.
Apart from some 'leak' anxiety on a heavy day, I do really love it :)
It's super comfortable and better for my body and our planet so I'll happily continue using the HeyZomi Disc <3
No leaks and less cramps!
So comfortable and easy! Have been using a cup for a while but always had leaks. With the disk I have no leaks and less cramps. Would highly recommend!
Leaking
100% great seal except when I urinate, lift heavy or poo the disk either puckers or pushes up from my pubic bone (which was sitting right up in correct position) and leaks out. Can't wear it to work or at the gym due to heavy lifting and risk of mass leakage.
Excellent product
The period disc is so easy to use and works great. Easy to clean and store away. It feels like I am
not wearing anything.
Difficult to get it right
Hi, compared to the cup, its application and removal are much easier! However, I experienced lots of leaking, so I'm unsure how to get it right. In addition, I just realized that I can be with it only for 8 hours compared to the cup which is until 12 hours. This is a huge issue, as I like sleeping with it on my heavy days.
No regrets purchase
For anyone sitting on the fence about this, just take the leap and buy it. Easy to use, zero waste, and I never have to worry about stocking up on menstrual products anymore. The plus point is you can use this when you think your period might be arriving, and we all know how sometimes it arrives when you least expect and stains everything. I'm not caught unprepared now.
Look no further!
I brought during the Black Friday sale, looking for an alternative to the cups I have been using for a few years! Safe to say I won't be using cups anymore. These are so comfy and easy to use, can't even feel it!! So look no further than hey zomi!
Simply wonderful
Before Zomi I was using the cup. I used to hate the suction and sometimes it was painful.
After 7 years of cup, I found this disc and the first thing I noticed on the description was "no suction". I said to my self: it's time for a change!
First period with Zomi and I couldn't be happier 🖤 thank you so much!!!
Comfort!
Really liked this over a cup. Much more comfortable and easy to use!
Love love love
I've tried the period cups before, but always found that they would leak so I struggled to wear them and had to use a liner every time. With the Zomi disc I find it doesn't leak and I can't feel it at all! Honestly went on a limb buying this but very happy with my choice! I don't have super heavy flows so I can't speak for how good it is for others, but for me, perfect !
Frequently asked questions
Can the disc get stuck or lost inside?

There is absolutely no chance it will get lost. We get it! Inserting something inside your vagina with no exit rope is not something we have been programmed to do. But we promise, it won't and it can't get lost! If you have a high cervix and your disc sits higher than your finger can reach, simply use your pelvic floor to bear down and it will naturally push the disc towards your finger.
How often should I replace my Hey Zomi disc?

Your disc is made out of 100% medical grade silicone- one of the longest lasting and durable materials. It will last you many years if cared for properly. If you notice any tears or the texture of the silicone changes, it is definitely time for an upgrade. But please do let us know.
How do I choose what colour? Black or White?

It is personal preference. We actually love having one of each!
The black is a great option if you don't want discoloration or staining over time. It masks the colour of your menstrual fluid if blood makes you a little squimish.

White is fantastic if you love seeing all the details. We think it's great to read our bodies and connect in with how our health is going by seeing the colour and texture of our period.
I can feel my disc when wearing it?

If you can feel the disc inside you, chances are it's not inserted correctly. Just insert your finger until you feel the rim of the disc and push upwards to make sure it is tucked up behind your pubic bone.

If you have a low cervix, you may find you have to pull up with your pelvic floor muscles to get that good tucked feeling - imagine you are trying to draw everything upwards inside your vagina.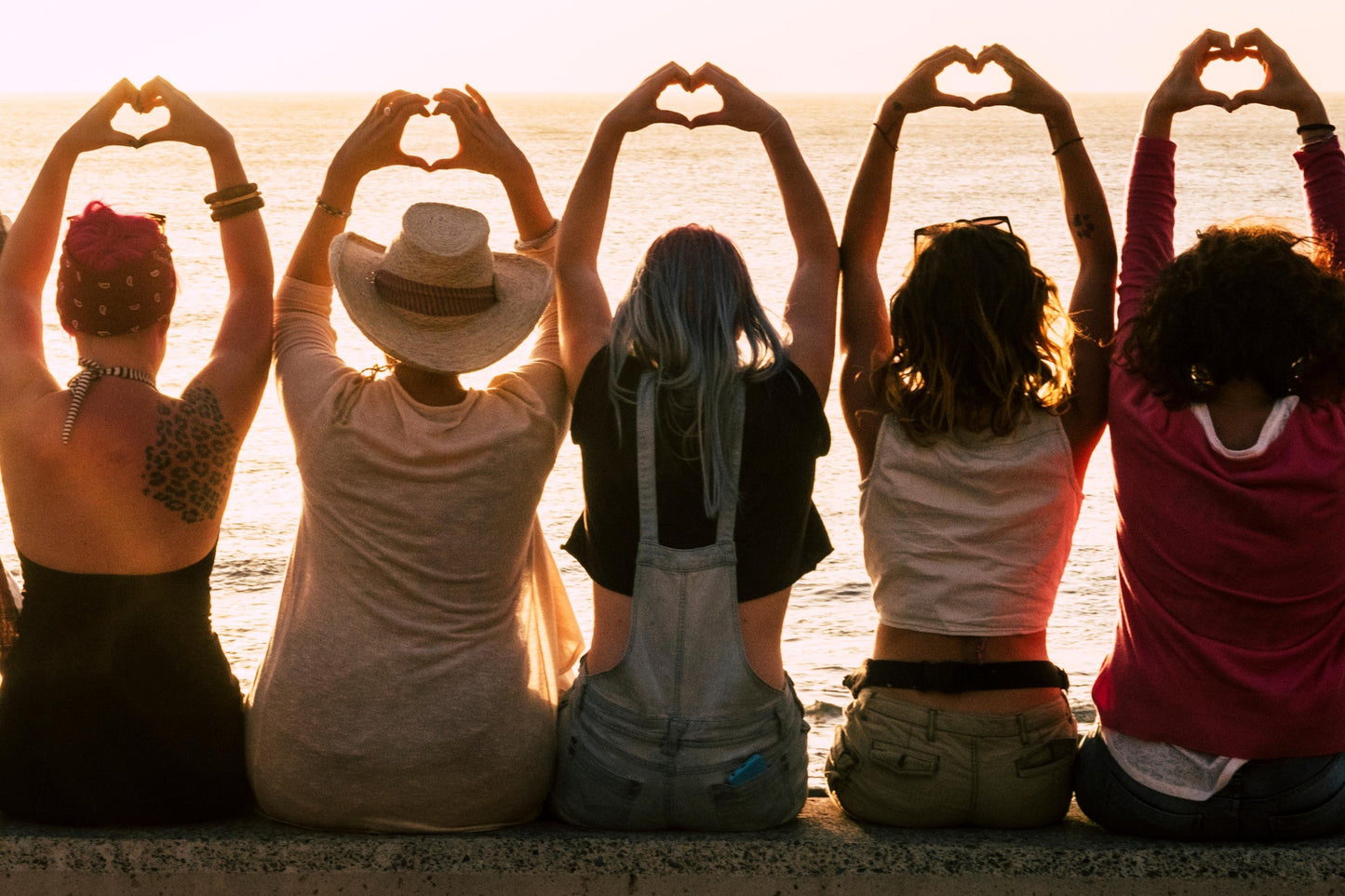 產生影響
您的購買支持與澳大利亞的經期貧困作鬥爭。
購買的每張 Hey Zomi 光盤的 5% 將捐贈給"Share the Dignity",該組織為那些無法獲得基本經期護理的人提供支持。
我們可以一起幫助每個經期患者獲得所需的護理。